The Ocean Decade takes part in a groundbreaking initiative in Brazil to advance and share the importance of achieving the Sustainable Development Goals
The Sustainable Development Goals (SDG) Truck Initiative travels between small communities in Brazil, sharing knowledge, amplifying voices and presenting new perspectives on why and how to take action to help realise the SDGs objectives in our daily lives.
Share: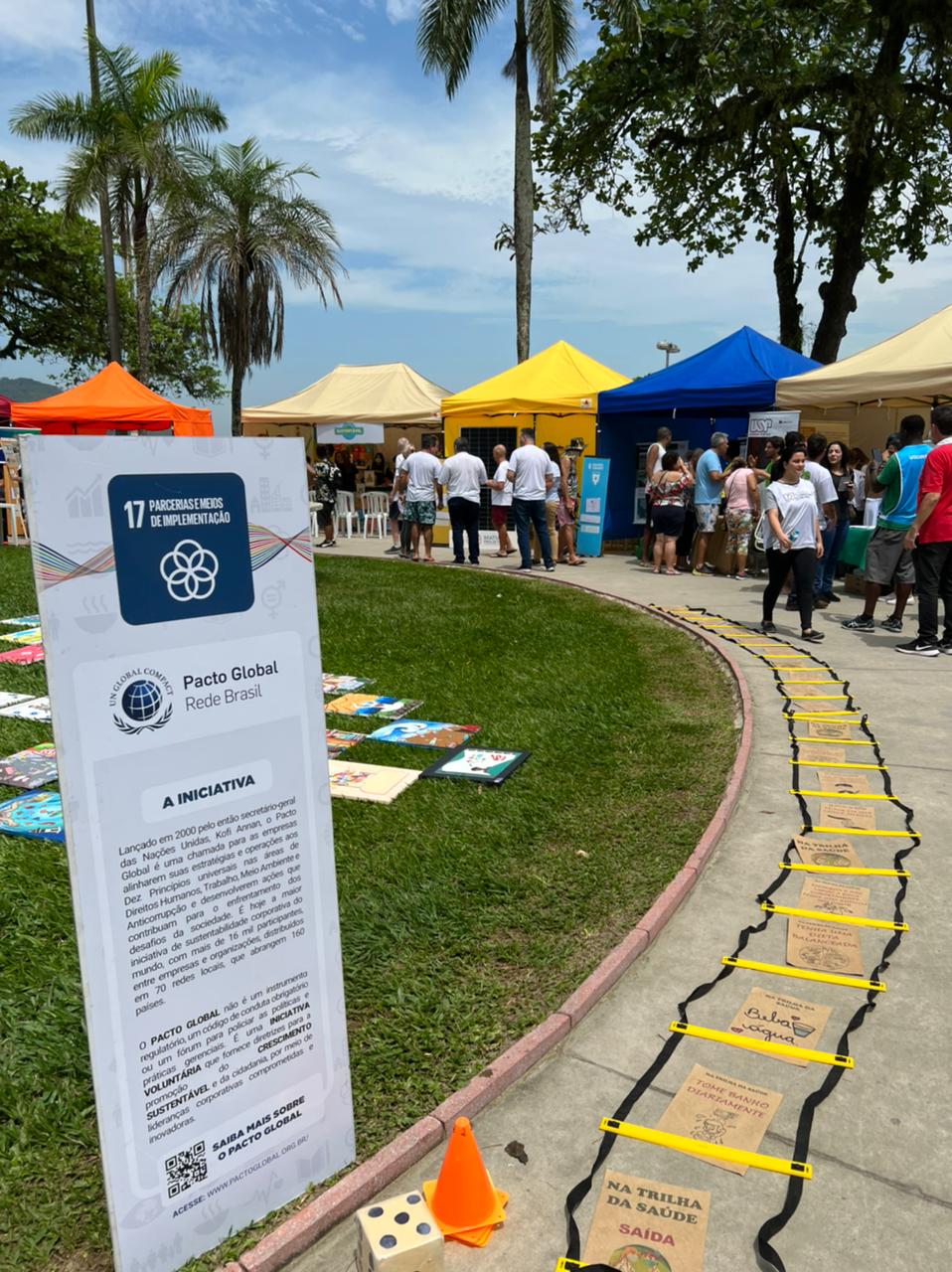 8 February 2023
Adopted by all United Nations Member States in 2015, the 17 SDGs are an urgent call for action by all countries, in a global partnership. As a broader effort to highlight the Ocean Decade's successful and impactful work in championing SDG 14: Life below Water, and to also contributing to the achievement of many other SDGs more widely, the Ocean Decade team was invited by the SDGs truck team, to highlight the importance of embracing new strategies and actions at the regional and community levels to change humanity's relationship with the ocean.
The SDG Truck event took place in Santos, Brazil, during the second edition of the Ocean Literacy Dialogues, outside the Santos Aquarium. The truck and 17 tents – representing the 17 Goals – held activities and shared information, gathering more than 14,000 participants, also generating local jobs and showcasing a wide range of projects engaged in creating impact, championing inclusion and diversity. The Ocean Decade team had the chance to interact with the public, share best practices and guide partners on how they can come together to co-design, co-produce and co-deliver in the Ocean Decade global movement, and help create the science we need for the ocean we want.
With impactful media coverage which succeeded in illustrating the enthusiasm, energy, and action of youth across different networks, the event was a source of motivation and inspiration for the global obstacles yet to be overcome. As we stand at a pivotal moment to act on ocean science for sustainable development, the SDG truck proved its relevance and how the Ocean Decade can contribute on the local, regional and global levels to advance the SDGs targets through improved ocean literacy, innovative approaches, supporting science-informed policy and decision-making. Read more