HARMFUL ALGAE NEWS No. 72
Share: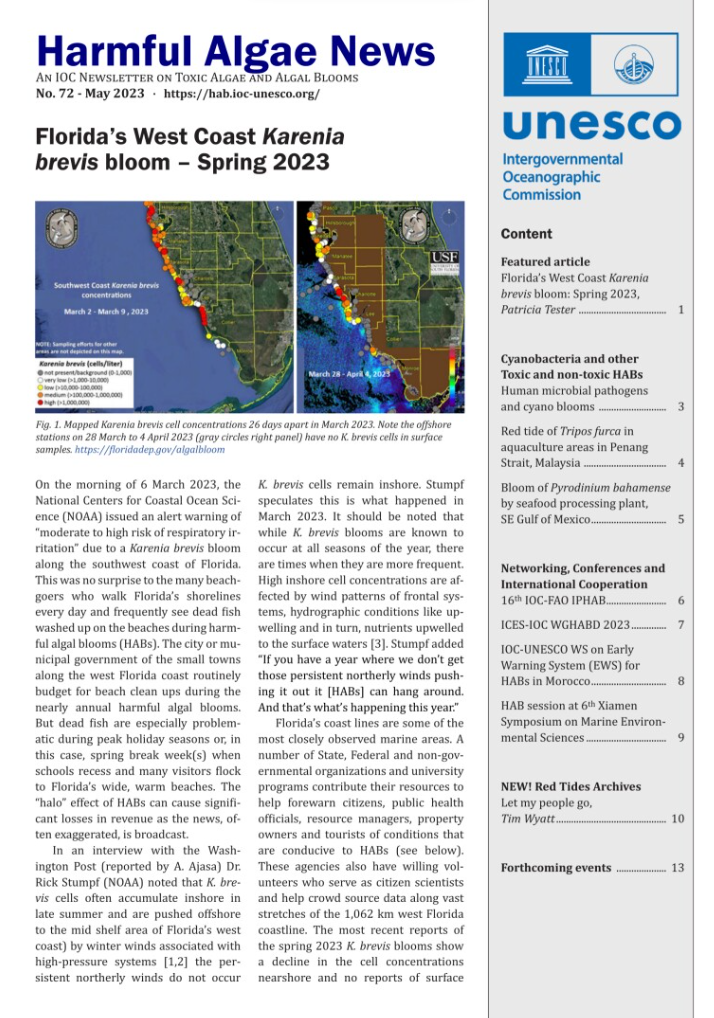 17 May 2023
Content
Feature article
Florida's West Coast Karenia brevis bloom: Spring 2023, Patricia Tester
Cyanobacteria and other Toxic and non-toxic HABs
Human microbial pathogens and cyano blooms
Red tide of Tripos furca in aquaculture areas in Penang Strait, Malaysia
Bloom of Pyrodinium bahamense by seafood processing plant, SE Gulf of Mexico
Networking, Conferences and International Cooperation
16th IOC-FAO IPHAB
ICES-IOC WGHABD 2023
IOC-UNESCO WS on Early Warning System (EWS) for HABs in Morocco
HAB session at 6th Xiamen Symposium on Marine Environmental Sciences
NEW! Red Tides Archives.
Let my people go, Tim Wyatt
Forthcoming events